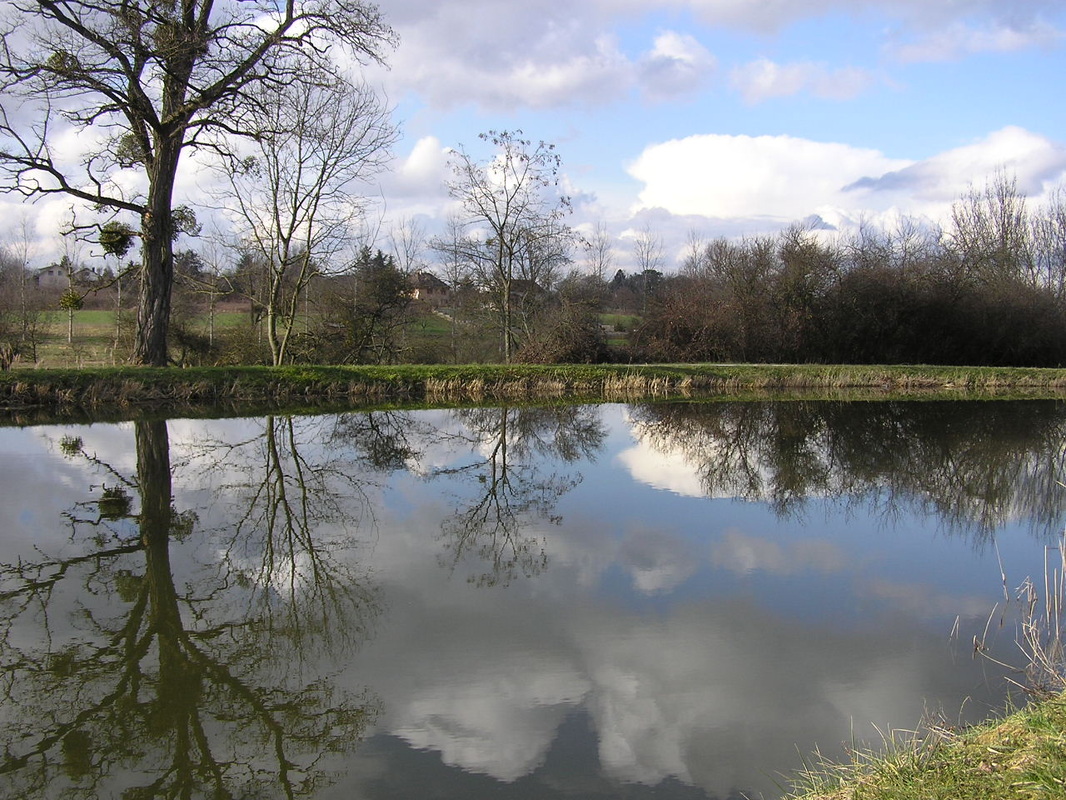 5 out of 5 Stars.
A father's quest to find his son and the promise of new love. Together you and Emmett experience a series of ..., July 30, 2014
By
Gianna Smart
-
See all my reviews
This review is from: From Shallow Water (Paperback) M. Laurel Stones skillfully places you in the driver's seat of her fast-paced thriller "From Shallow Water." From the first page, you're completely inside Emmett's head—and it's an intense and exciting place to be. With only fragmentary bits of childhood memories, a few photos and a keen determination, Emmett dives into a past he hardly remembers, and discovers the many secret and sordid facts of his life as he solves the riddle that has plagued him…who was his mother?

The stars align when he goes to his birthplace - France - and gets swept up in a murder mystery, a father's quest to find his son and the promise of new love. Together you and Emmett experience a series of magical coincidences and events that fall together to answer his questions and solve the many puzzles of the book.

Gianna Maria Smart, Producer, "The Sopranos"
We've always heard there are only eight original stories in the world. Well, here is the ninth. I've never read a story like this, it was spellbinding. I could not put it down. These characters rang clear, almost like case studies. -
Linda Branch, PhD, Human Development Psychologist.
"From Shallow Water" M. Laurel Stones takes the reader on a vivid and complex journey to the Burgundy Region of France, where a successful young architect searches for answers to his own identity. Compelled by fractured dreams of his life before the orphanage in France, Emmett makes a shocking discovery that will change his life forever. Are we the masters of our own destiny or are we directed by unseen forces? Is there something more than just coincidence at work in life? Is not speaking the truth in the name of love ever justified or correct? The author invites the characters of "From Shallow Water" and the reader to address these questions and many more as a tangled web of insanity and lies are exposed. This is a good read that is very descriptive and well illustrated by the author and I can highly recommend it.
BJ Stotsenberg Santa Barbara, Ca.
5.0 out of 5 stars
intriguing plot
, By
pastel princess
-
See all my reviews
This review is from: From Shallow Water (Paperback)
This book has a very intriguing plot. What appears to be a young man's search for the French orphanage in which he was raised, becomes a revealing journey into the drama and trauma of his early years. The well-crafted style, coupled with the vivid scenes and characters, held my interest as the crescendo of surprise builds. I agree with other reviewers who felt this book would make a great movie. My casting choice for the amiable French chef would be Gerard Depardieu.
I was hooked after the first two pages! Emmet's journey into his past discloses how secrets and pride can influence our perception of our personal history. This is a trip to France wrapped in a psychological mystery that teaches as it reveals and allows serendipity its reality. The illustrations are what we have missed since childhood, a glimpse of the world we have entered that allows us to see beyond the words. I loved it! - Mollyanne George, Santa Barbara, Ca.
A good solid tale featuring an engaging protagonist with an intriguing personal problem and complex family history I like the European background, well realized in the novel, the French detective, Sister Angelique and the troubled relationship between Emmett and Thomas. The criminal involvement came as a surprise, but a successful one . . . (a plot development that at first surprises or shocks but upon reflection seems plausible, even inexorable). . . strikes an original and truly bizarre and chilling note. -
Leonard Tourney, PhD, U.C.S.B. and B.Y.U. Creative Writing & Shakespearian Literature.
From Shallow Water is a remarkable read in many ways, from the complicated characters to the detailed description of the French Wine country, and the salivating haute cuisine most of us only dream of. I loved every page and found the illustrations to be a gift from the author. Of all the characters in this wonderful story, Thomas is every young man I knew in the sixties who went off to that terrible war in Vietnam and Cambodia. I want to reach into the book and hug Thomas and let him know that I feel his pain, that he was terribly wronged.
Laurel Stones brings a compassionate understanding of the human condition, in all its glory and shame. I hope to see From Shallow Water made into a movie. -
Margie Sloan, Minneapolis, MN.
This book captured me from the beginning chapter. A young American man, intelligent and successful, but solitary and angry arrives in France with a mission to learn about his past. He has only vague memories and dreams of his childhood, including his being kidnapped. He needs to find out why he was taken and what happened to the mother he cannot remember. Can he find the orphanage of his early years? The book is a mystery with important psychological reflections. A walk along a canal near a French village leads Emmett to a discovery that is both mysterious and disturbing and is the beginning of a difficult journey he makes in order to find out who he really is. The characters he meets along the way reflect his outer and inner life.
The author captures the details and beauty of French towns and countryside of Burgundy where it takes place. One of the real perks of this book is that the author is a talented artist whose illustrations are a lovely part of the story. Reading this novel, which is mysterious and yet insightful, has been a very pleasurable experience. -
Miriam Greenberg, Santa Monica, CA.
A Fascinating Surprising and Haunting Tale
, By
P. Lee-Smith
-
See all my reviews
This review is from: From Shallow Water (Paperback)
M. Laurel Stones, author/artist, in her first novel proves that she is a story teller in the truest sense. She wasted no words, nor time engaging my creative imagination and locking it into high gear. From Shallow Water is without a doubt a most unusual and surprising story filled with mystery and intrigue involving our most precious familial relationships, something that most of us can relate. Like a master clockmaker, Ms. Stones weaves her story with timed precision. Her artwork presented throughout From Shallow Water captures the powerful emotions threading this haunting tale. Thank you and congratulations Laurel Stones!


This is a great story! I couldn't put the book down. The dialogs flow so nicely and I love the way that that awful character, "Le Crocodile" has been described--so entertaining. I found myself wanting to eat marvelous foods and drink lots of coffee--two things I have more or less sworn off for health reasons. Next, I'll probably change my travel plans from Scandinavia to France.... The illustrations add a unique touch, although with everything being described so well, my imagination didn't need to ask for a whole lot more. They DO add to the charm of the book, though.
-- B.D., Arizona.
I have enjoyed every word of Laurel Stones' great story. It is one of the most unusual books I've read, and it has kept my interest from Page 1 through Chapter 33, where I just had to stop and tell the world--well, at least the reading public--what a good book this is. Emmett is a fascinating character. As a psychology major, I've tried my best to figure out what exactly makes him tick; as a lover of intriguing mystery, I'm giving the story five stars! (Now I'm going back to finish reading the last few pages.) Beverly G. Scofield "Silver Bee"--Knoxville TN
An engaging novel by a new author. A mystery with a little magic mixed in, with the bonus of the author's delightful illustrations.
The author creates an interesting and realistic picture of France and her people.
I also enjoyed the interplay of various characters and how they resolve (or not) their problems.
Parent's dreams for their children are not the same as their children's dreams for themselves.
DEL, Santa Barbara, California
5.0 out of 5 stars
A Page Turner
, By
Marc Alexander
-
See all my reviews
This review is from: From Shallow Water (Paperback)
I do not read mystery novels frequently, but after a few pages I was hooked. The haunting story -- Emmett finding a dead body with a picture of himself---grabbed me and would not let me go until all was revealed. The illustrations, French travelogue, and the romance were all extra bonuses.
5.0 out of 5 stars
2:30 am and still reading!!!!
, By
Nadya Penoff
-
See all my reviews
(REAL NAME)
This review is from: From Shallow Water (Paperback) Couldn't stop reading this fascinating story!!! Normally I'm in bed by 9:30 and up at 5:30, but when I looked at the clock it was already 2:30am!!!!
The story line is excellent. I loved the astute psychological insights of Emmett's character as well as the French architectural references. I'd like to meet this author!!!Perhaps she lived in France?
5.0 out of 5 stars
MY RESPITE FROM THE WORLD - A+++
,
Deerpoet
-
See all my reviews
This review is from:
From Shallow Water (Kindle Edition)
I
loved loved loved this book! From the 1st page on I looked forward to ending my day with M. Laurel's masterful storytelling. Drama, intrigue, suspense, well-developed relatable characters, humor and the author's WONDERFUL artful illustrations absolutely make this a book you won't want to put down and a book to remember. A must read if you want a heartwarming mental get-away without leaving home.I found From Shallow Water both fascinating and quietly sophisticated. The story is mysterious in many ways and captivating at the same time. The unfolding of the plot is unexpected and yet fully believable. I could not put it down and it is on my must read list.

Christina Van Stoecken, Ansbach, Germany
5.0 out of 5 stars
Caught up in the mystery right away!
, By
Gregory Smith
(Goleta, CA USA) -
See all my reviews
This review is from: From Shallow Water (Paperback)
The story grabbed me from the beginning. Descriptions of weather, food, clothing, landscape, even sounds in France kept me reading. It was cinematic! Loved the way the mystery keeps peeling away.
A Real Page Turner!
, By
David P. Johnson
(Deering, New Hampshire USA) -
See all my reviews
This review is from: From Shallow Water (Paperback)
A delightful, well-written story, containing everything the reader enjoys: an intriguing mystery, interesting characters and a detailed description of the
beauty of Burgundy. This book should be on everyone's Summer Reading List, but it is great reading any time of the year.
5.0 out of 5 stars Wonderful Story!
, By A. Abrams (Seattle, WA) - See all my reviews This review is from: From Shallow Water (Paperback) Fantastic! An engaging story filled with mystery, emotion and insight.
I loved the illustrations as well. Laurel's talents really shine! I got the excellent book "From Shallow Water" from Berkeley a few weeks ago and read it while traveling. It was a wonderful read, I did not want to put it down. Originally I became interested in reading it because I heard that you are an artist and illustrated the book. The illustrations did enhance my experience while reading. I loaned it to another artist friend who also appreciated them... she, however, could not resist looking through the book at all the illustrations first. I avoided that temptation. I did not go on the web site first since I like to read a book without even reading the jacket teaser. I want to know very little, just the category of the book, mystery, etc. I will check the web site now that I have finished the book. The characters and story swept me along, really a fine story, and people may learn some lessons from the insight the characters experienced and from the psychology in the book.So thank you for the story and for sharing it with us, I would not have been aware of it otherwise. It was a unique pleasure to read an adult book with illustrations-- a thing I have missed for some time. I will keep on passing it along and will look for your children's books.

Mooneen Mourad, LISW,LICD,ICRC, (supervisor)
4.0 out of 5 stars--Enjoyed this book !
, By
Deb and John
-
See all my reviews
This review is from: From Shallow Water (Paperback) This book was a very insightful and gripping story , that takes place in France ... This story had a little bit of everything intrigue, mystery, romance and serendipity... It had it all Thank you Ms. Stones
5.0 out of 5 stars
I loved this book
,
By Lori Alexander (Idyllwild, CA) - See all my reviews
This review is from: From Shallow Water (Paperback) From Shallow Water is a gripping tale....I found that once I was past the first few pages, I literally could not put the book down--I was so captivated to see how things would turn out. This is a rare and special book that combines the genre of mystery with in-depth psychological insights through the portrayal of its characters. The tautness of the mystery is maintained throughout the body of the book, becomes unraveled and made clear in a satisfying way that draws all the elements together in the end, along with a resolution of conflict amidst the characters. A deeply personal story, told eloquently--a must read!
From Shallow Water
is sensitive, enlightening and enjoyable.
It is a fascinating story, out of the ordinary, yet believable,continually flowing like the canals of Burgundy France, where the story begins and revisits. The characters interact in unusual but common ways, offering believable logical answers to unasked questions of individual development. Seeming coincidences flow like natural cause and effect. Exceptional individuals are molded by every day, but unusual experiences. It is a captivating very original story, with mounting tension and glimpses into places and lives removed from the mundane.
At the conclusion I felt fortified in my understanding of human love and bonding. Thank you !
Matthew Margulies MD---California
P S
The drawings add a personal delight !
FROM SHALLOW WATER IS A GREAT MYSTERY
If you are looking for a book that will keep you turning the pages to see what is around the next corner, this is it. I truly could not put it down.
From shallow water has everything you would hope for in a great mystery.
Thank you for giving us a wonderful read with with illustrations that have such strength that they are alive.
This book has every emotion and I thank you the author and artist M.Laurel Stones.
Andrea Cuccia---San Diego, Ca.
Laurel, You are a supberb writer--thanks for giving me the privilege of reading your story. Here is my review. FROM SHALLOW WATER is a must read book. It is a fascinating story that engages the reader from the start. The illustrations added another dimension to this engrossing tale. Connie, Bel Air, Ca.
5.0 out of 5.0 stars, Here's my review from Amazon: "
For a first novel, M. Laurel Stones did an amazing job. Very hard to put down as you want to know what happens next. Her descriptions of locations, architecture, emotions, philosophy, etc... is so realistically detailed that much extensive research must have gone into this novel. You learn about the main characters and why they are who they are. Can be a great mystery and visually stunning feature film."
Please add this to your websites' review list . I did enjoy your book, as I said a page turner, loved the details and character development and of course your descriptive visuals!
By Patricia - See all my reviews on Amazon
Subject:
Perfect Timing
From:
Celine Eising--Santa Barbara, Ca.
To:
laurel@fromshallowwater.com
I just finished your book. I saw it at a thrift store, looking for something else, and it just felt right when I picked it up. I've been having difficulty focusing on reading lately (in fact I was in the middle of another book) but I couldn't put yours down. I can't explain and won't bore you with the details, but it was perfect timing for me right now and was what I needed to hear as well. Beyond that it was a beautifully written, bittersweet story with lessons for us all and a wonderful ending to boot thank you for writing it and may your life be blessed.


DEAR LAUREL: I finaly finished "FROM SHALLOW WATER." I want to preface my remarks by first telling you this was the first fiction I've read since Peter Benchley's "The Deep" or Agatha Christie's mysteries (about 1977). My attitude toward reading was that I wanted to learn. Whether it be history, biography, world events, or a subject I'm interested in. In my case photography.
Having said all that, I had a very difficult time getting into "Shallow Water" and had a hard time concentrating. But when Thomas arrived it started to come together quickly. At that point I couldn't put it down. I had to go back and read the first part again so it made sense to me. Then I was into it. The suspense was building and the surprise ending was masterful. A touch of romance at the end was a pleasant finish. I enjoyed "Shallow Water" as much as any Perot mystery I've read. WELL DONE.
Jack Abrams Torrance, Ca.